Sausage and Peppers

09/04/2013 04:07PM, Published by Style, Categories:
---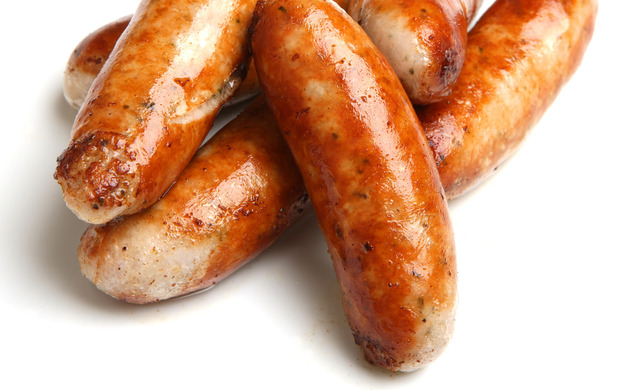 ---
Recipe By Courtney McDonald

2 pounds hot Italian pork or lamb sausage links
1/2 cup olive oil
2 pounds mixed hot and sweet peppers, thinly sliced
2 large onions, thinly sliced
4 cloves garlic, thinly sliced
1 cup tomato purée
Salt and pepper, to taste
Preheat oven to 375 degrees Fahrenheit.
 
Remove the sausage links and prick all over with a paring knife. Set aside. Heat a large cast iron skillet over medium heat. Add the olive oil, onions, peppers and garlic, and cook, stirring frequently, until onions are soft and start to brown. Add the sausage links and tomato purée, then transfer to the preheated oven. Cook the dish for approximately 25 minutes, stirring occasionally until sausage is cooked through. Serve immediately. Serves 6.
---
---
---
roseville style magazine placergrown recipe
---